Book one of my bucket list cake smashes and receive $200 off your cake smash session fee. Each theme has only one session available so book early. Choose between family pictures or a splash session for your session.
Your session will includes up to 60 minutes, 8 digital images, a custom set, an outfit, and a solid colored cake, as long as there are no allergies. That way you can worry less about the planning and enjoy with them during their session.
Contact Me to start booking today
Every year should be celebrated, so let's make it memorable!
2022 Cake Smash Bucket List is here, and you can save $100 on your cake smash by choosing one of my Bucket List themes! See all my bucket list cake smash sessions here, and then email me at jazzmine@jazzandgloris.com to plan your session!

Limited to one session per theme.
Have a theme in mind that's not listed? Lets work together to make a custom set off your theme. Sessions start at $300 for a basic cake smash or $640 for a custom set. Each session includes up to 60 minutes, 5 digital images, outfit and cake, with no know allergies.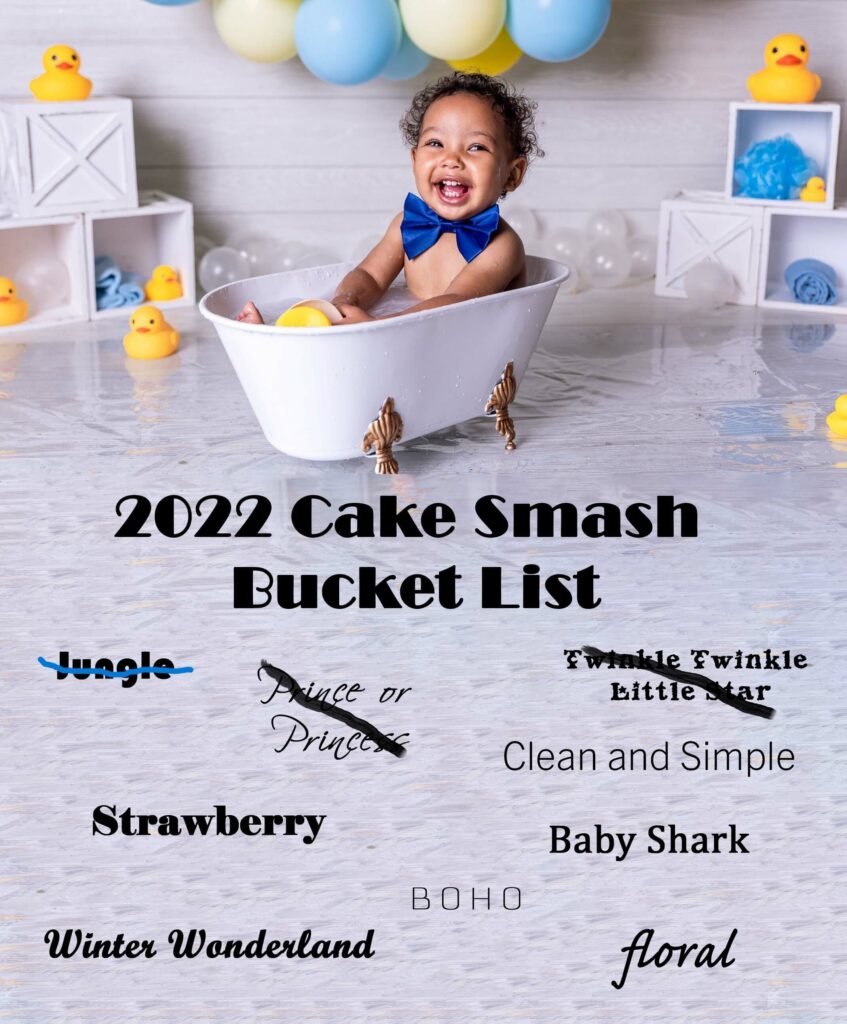 Add on a mini family session for $50 additional.
Ready to book your session? Contact me today

Looking for more than just digitals? Contact me for my full pricing and product guide. As a full service photographer, we'll work together to create and the perfect wall art gallery, album, and more to capture you loved ones memories.

.
.
.
#familyphotographer #youngstownohio #campbellohio #youngstownohiophotographer #youngstownphotographer #youngstownphotography
#cakesmashsession #cakesmashoutfit #cakesmashshoot #firstbirthday #firstbirthdaycake #firstbirthdaysession #babyfirstbirthday #cakesmashphotographer #cakesmashphotography #birthdaycake #12months #letthemeatcake