"They are amazing… I am just sitting here staring at all of them… Thank you sooooo much… I'm so happy" – Ronda Weaver (Family Portrait Session)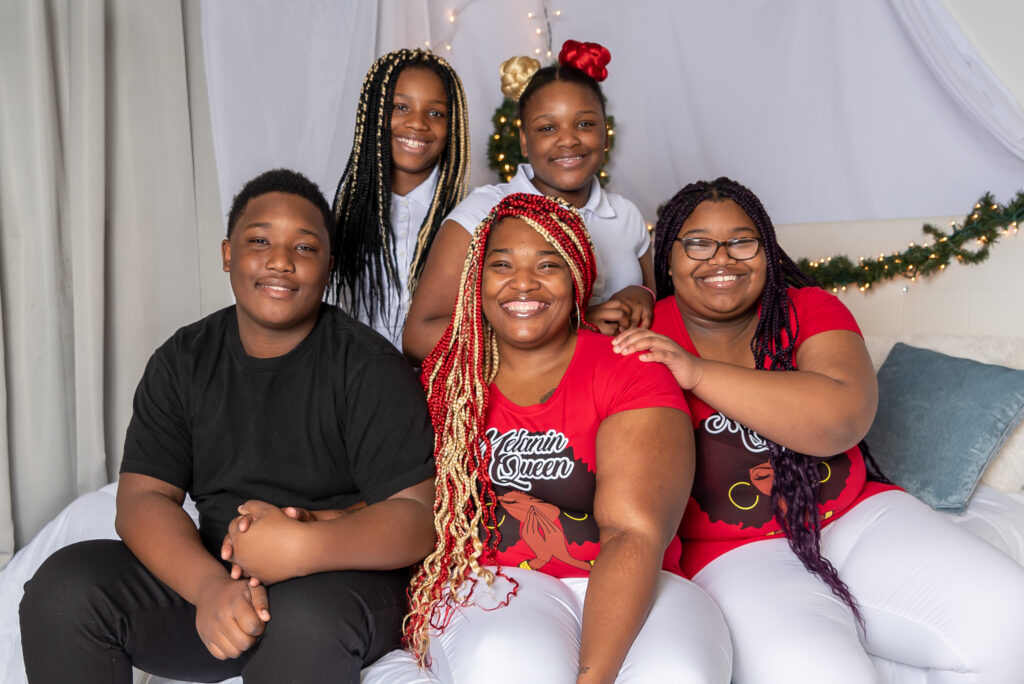 I love when my family supports my dream. It's always a honor when a family books a session and especially when it's 10 years since they've last taken a picture together. They came down from Akron to allow me to capture their family portraits and to celebrate Amagines's 13th birthday!
We started this family portrait session out with a standard family session and ended it covering my studio with glitter and confetti. When Mom booked this session, she sent me a few inspiration pictures and then said have at it. We built her birthday pictures around her favorite color, red, and added some accents, and sparkly confetti.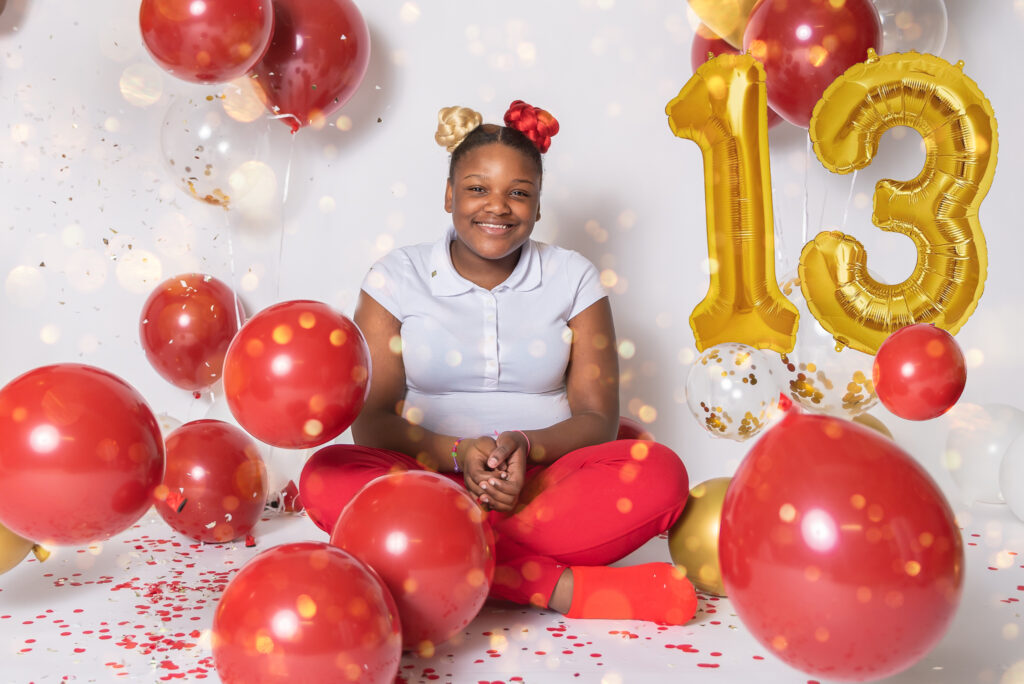 I love planning and shooting sessions like this because we can capture real emotions instead of just standard portraits. With family session, I aim to capture the whole family together, but also spend time with each person individually. Depending on the age, I'll ask some questions, use specific prompts to get those natural smiles, that I know the family will treasure the most. I always want to make sure I capture must have images for the family that we discussed in our preplanning session, and I try to add in some precious candid moments too.
This session was so fun to capture and can't wait to see some of their images in their home. Sessions like this is great for starting or adding to a wall art gallery in the home.
Ready to plan your next birthday or family session? Contact me so we can schedule your next session. I'd love to capture your families generational memories. Moments like these don't last long. Contact me today!
Keep up to date with all things Jazz'mine Harsch Photography on Facebook and Instagram.