It's not too often that a dad will book a session, let alone a maternity session. Joe reached out and we talked about how this was a surprise for Mama-to-Be. He Booked for a studio session at my studio in Campbell, Ohio and he just wanted to make this special for them. They are sweetest couple, and it's always great being able to meet new people and capture these moments for them.
I will say, my favorite part of this session at the end before we wrapped up
I always ask is there any thing else they'd like captured, and they wanted to do a kissing one. And smooth Joe tells Mama-to-be that he's been waiting all day to kiss her. Okay yes, I watch way too may Rom-Coms, but it was enough to make myself, Bri's mom, and my sister all swoon and and say "Awe." I think it's fair to say, we all love love.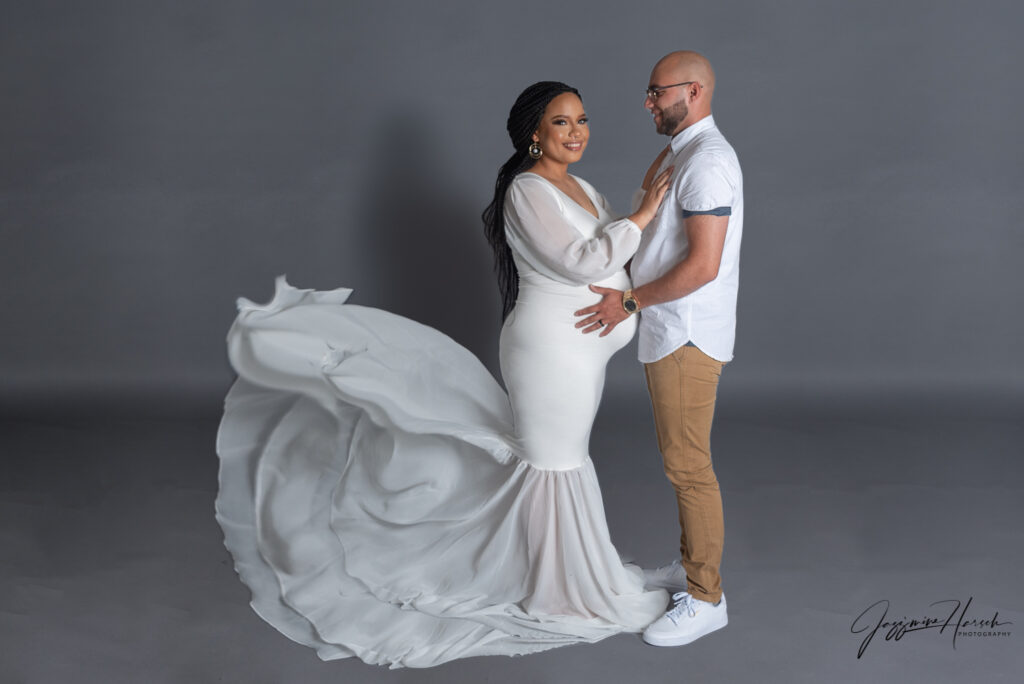 As now a mama of multiple, I can't say how important these moments are. How capturing and reliving these moments through these these images. It's too soon that our you're smelling that lovely newborn smell, that everyone just love, to their first smiles, crawling, walking, and just becoming little adults right before you. One day it's like you blink and they're years old already and we're just missing the little them.
That… that there is why I believe photography is worth the investment.
Let me capture these moments for you and your family. It can be a studio session in Campbell or we can explore outdoors. Just as long as we capture these oh too important moments for you and your family.